Iran Pomegranate,Iranian Pomegranate,Pomegranate Fruit Supplier & Exporter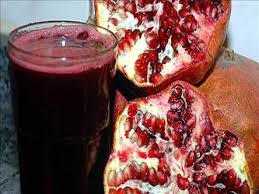 Pomegranate juice's vitamin C is the main substance  constitutive in many cosmetic products. This vitamin increases  production of a substance called collagen. Collagen is a protein that makes up the basic  structure of your skin  and increases  skin firmness and prevents the structural alterations of the skin.
Sources  of  this vitamin will not only tighten the skin, but also prevents  wrinkles, also it  prevents of  cells  damage and premature  aging of the skin because it is a power antioxidant that  cause the elimination of free radicals in the body are.
A glass of pomegranate juice provides  40% of the daily requirement of vitamin C  the body.